Sat. 02.09.2023 | Ottoburg forecourt | 4:30 – 8:30 p.m.
ZIRK COMEDY (IT) | street art
16:30, 18:15, 19:30 | Ottoburg forecourt
A small traveling circus comes to town. His tent holds a variety of funny, absurd, magic, crazy and poetic show acts. A surreal, dreamy, enchanted circus where comedy and poetry take control and take the audience on a journey without a sense of time.
The show is suitable for spectators of all ages and especially for those who long for laughter and amazement.
Gaby Corbo (IT) and Domenico Lannutti (IT)
https://www.pippu.it/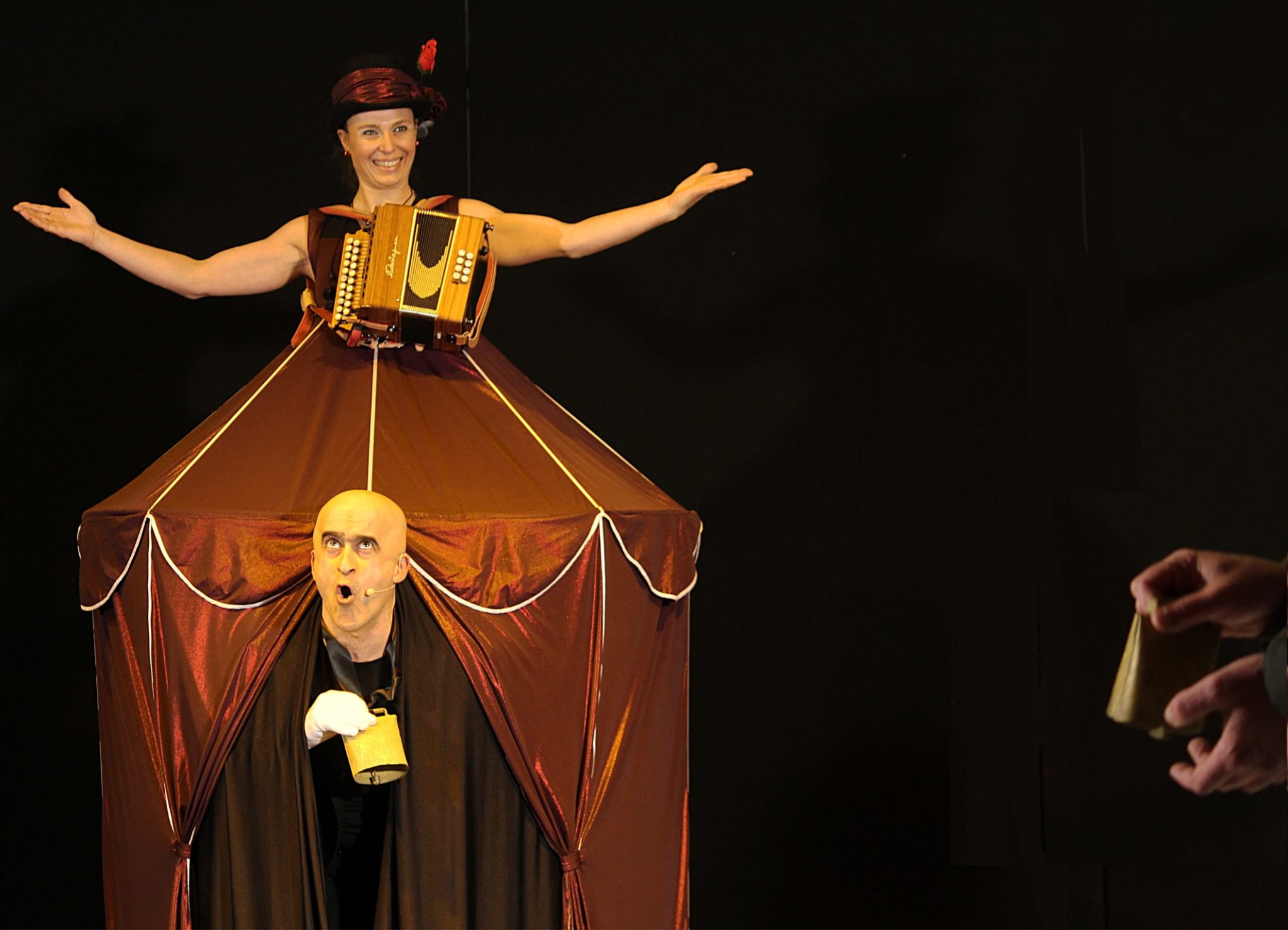 KIRA KÜSSNER (DE) | Highline
17:15, 20:15 | Ottoburg forecourt
High-ranking visitors at the Hotel Goldener Adler in Innsbruck's old town.
I am Kira and I have been highlining for 5 years. What I like most about it is always being out in nature a lot and constantly discovering new places. Whether in canyons, on mountain tops or in the city, it is always a new adventure to move on a thin line in the air and feel the freedom on all sides.

Thanks to the Hotel Goldener Adler and the Sozialministeriumservice – Landesstelle Tirol for the use of the window parapet and the balcony.
Shows & Tickets
Saturday, 2.9.2023 | 16:30 - 20:30
Free Admission